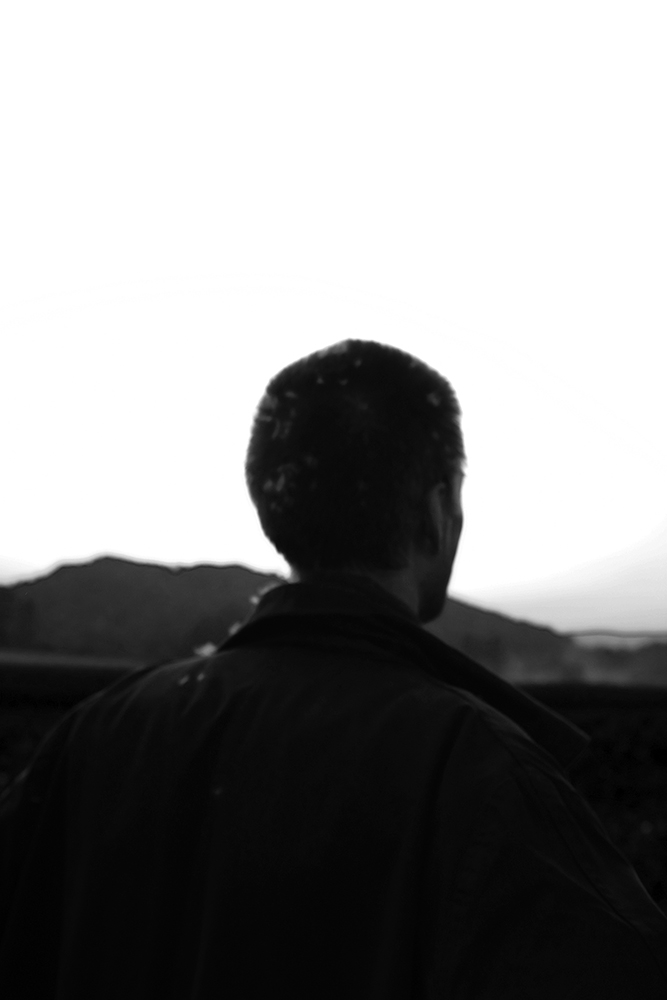 Recording velvet in quotidian life.

Fragments of memory:

"Diapers. Sore nipples. Cramps. Sleep deprivation. A year of waking up every three hours. The dictatorship of a "happy" birth. A happy family, Dad, Mom, a baby. Pampers dictatorship. Antenatal classes. First lesson dental care. We swap messages on a piece of paper. Cesarean section. We pass each other the scrap of paper. We smirk, careful not to be spotted by the teacher. Pancakes on Sunday mornings. Morning rituals. Bleeding in the middle of the night. In an ambulance. A month and a half before the due date. Martin is born at 07:07, on 17 July, infant ID bracelet 2777.

I'm looking at him, I'm speaking to him. They saved our lives.
Bring my camera to the maternity hospital for me.
The pond. The marshes. Bajđi. Running. Laughter. Let's ride a bike. Mossy forests and red dandy horse. Mom's little sunshine. Grandma's little sunshine.
The family album. The need to take pictures. Let's go for a ride. It's snowing. Lipoglav village or Toško čelo hill? I crave the woods. The price of film has risen again.

We've been taking photos since the conception, already in Paris, without a plan. But the photo series keeps building up, the camera lying between a hat and a backhoe loader.
A broken arm. Spiral fracture of the femur. Back in the ambulance. Papa's on a plane. Mom, give me your hand. White coffee and powdered milk. Concrete mixer truck. Grand caca de Šiška. Joli pipi de Paris. Papa is coquin. Mom is coquine."


A very personal work done by two authors, Tereza Kozinc and Klavdij Sluban, titled Bonjour le jour.
Two photographers, two parents. Two photographic languages recording the arrival and early life of their son.

In 2022 the work was exhibited in Cankarjev dom, Ljubljana
and published in the form of a book by a French publisher IIKKI in 2023.

Tereza Kozinc started the series under the name "The Swamp" (2020-2021). The name resonates with the place of her home - Ljubljansko barje, which is the largest mush in Slovenia and as well her dear place to photograph or hide from the world. She took it as well as a metaphor for a womb - a liquid, warm and smelly ecosistem.